Bali is a truly magical destination that is popular with millions of people. Once you arrive you will want to travel to your destination efficiently and safely, so let us help.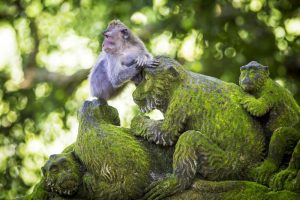 We guarantee that our service can be relied upon. We will take you to your accommodation in Ubud in style and comfort. We have helped thousands of visitors travel to their destination because we have an excellent reputation.
Whatever your needs may be we have them covered, because we have a fleet of vehicles for all needs. Our services are completely professional and we will ensure that your driver will make an unforgettable first impression on you.
A long flight can lead to excessive fatigue. Naturally you will want to arrive at your destination as quickly as possible. Our smooth service can help you avoid queues for buses and taxis as well as other forms of public transport. We take away the stress – there really is no better way to begin your dream holiday.
A taxi service made for you
We tailor our service around you and you can be sure that everything is under control. Your private taxi will take you from the airport while our friendly driver will make you feel welcome. He will meet you at the airport, handle your luggage and give you the welcome that you deserve. Your time in Bali could not start any better.
Our promise to you is that we will be there to meet you. We track flights so we know exactly when you are arriving, enabling our service to work efficiently. We operate around the clock which means your destination is just a comfortable journey away.
Your journey to Bali sadly won't last a lifetime which means you have to consider your trip back to the airport. All you need to do is decide what time you would like our driver to pick you up and he will be there.
Why not book our taxi service to take you from the airport to Ubud? There is a reason why so many people choose to travel with us!
Whether it's a unique tour of Bali's most hidden treasures or an airport transfer, you can rely on us to take you wherever you want to go