Bespoke tours – half-day and full-day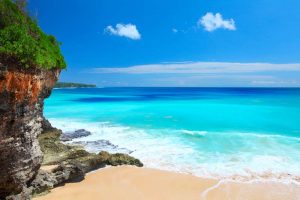 Although all our guided tours have been designed to show you all that Bali has to offer in the best way we think possible, we recognise that not everyone has the same expectations and desires. If none of the tours we can offer are of interest to you, but you still want to see the island at its best, then we are quite willing to arrange a bespoke half-day or full-day tour for you.
Our tour guide has a remarkable amount of knowledge about Bali, and so he should as he has lived on the island all his life. He was worked hard to become one of the most knowledge, interesting and entertaining tour guides available. If you would like a bespoke tour to be arranged for you, then simply contact us and tell us what interests you.
Perhaps the natural geographic beauty of Bali is what inspires you the most – from stunning volcanos to green valleys with outstanding features. Maybe you prefer historic Bali – ancient temples and age-old villages tucked away in hidden corners? Or maybe even you want to mingle with the locals and see what life on the island is really like?
Whatever takes your Balinese fancy, we can provide it for you
Tell us the time that you have available, and we'll put together a schedule that will meet your exact specifications. We won't exhaust you – if we feel that what you would like to see is not feasible for a half-day or full-day tour, then we will tell you so. It's our aim to make your time in Bali as enjoyable as possible, and to give you enough time to truly take all that our stunning island has to offer.
We will really do all we can to make your experience on Bali one that's full of outstanding memories. We'll provide comfortable transport and of course, a head full of local knowledge as provided by our experienced tour guide. Arrange a bespoke half-day or full-day tour with us, and we'll take care of everything for you – guaranteed!
Whether it's a unique tour of Bali's most hidden treasures or an airport transfer, you can rely on us to take you wherever you want to go