Bedugual & Tanah Lot Tour
One of our most popular full day tours, a tour to the regions of Bedugual and Tanah Lot will give you a varied yet complete Bali experience, and all in one day!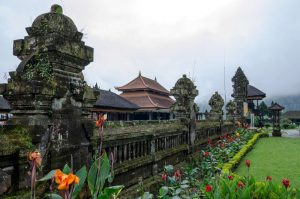 With this tour you will explore the northwest region of Bali, first visiting the beautiful Taman Ayun Temple. This traditional Balinese temple is situated upon a high tableland, and is surrounded by picturesque ponds. Your second destination will be to the Ulun Danu Beratan Temple, which is is known as 'the temple on the lake' as when the water level in the surrounding lake rises, the temple does indeed look as if it is floating on water!
After lunch your next voyage will take you the traditional Candikuning Fruit Market, located in the mountainous area of Bedugul. Here you can mix with the locals and buy exotic fruit and vegetables.
Our Bedugul and Tanah Lot tour will allow you to experience the daily way of life in Bali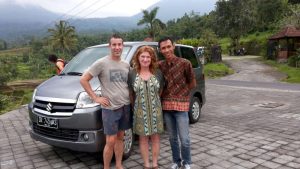 Next, we will continue our aim to allow you to see Bali in action with a visit to the Jatiluwih Rice Terrace, where acres of rice fields stretch from the base of the mountain right to the seas. If you enjoy your java, then you'll love the penultimate leg of your journey to the Bali Coffee Plantation.
Finally, we round off the day with a trip to the Tanah Lot Temple, which is built on an irregular reef plain that's been shaped by the sea for centuries. You'll truly discover why 'Tanah Lot' means 'land in the sea' in the Balinese language!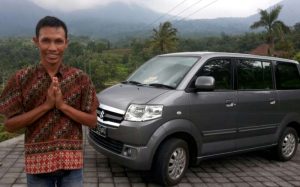 Just like all our tours, you will be driven to your destinations in comfortable vehicles, and your driver doubles as your tour guide. Just ask any questions that you want to ask – our tour guide has lived on Bali all his life and has taken it upon himself to amass as much knowledge about his home as he can!
This day tour truly takes in all aspects of the Balinese way of life, as well as some stunning areas of natural beauty. You will return home at the end of the day with a huge smile on your face, and that's something we promise!
Whether it's a unique tour of Bali's most hidden treasures or an airport transfer, you can rely on us to take you wherever you want to go