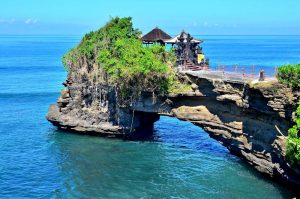 Sometimes a tour that lasts just a few hours is not quite enough, so why not consider a full Bali day tour?
Arranging a tour with us will give you an experience you will never forget. We have several full day tour packages available so you can find exactly what you want. Our clean and comfortable vehicles guarantee relaxation and our friendly tour driver will provide an unbelievable service.
Bali has so much to offer that it is impossible to see it all in one day. Sometimes time can be a constraint but a full day tour allows you to see what you want to see. Our tour guide will assist you in every way – this really is the best way to get the most from your holiday.
Bali is full of exciting and unique cultures as well as friendly locals who do all they can to make you feel welcome. See the sights, taste the food and meet the people – our full day tours allow you to do all of this and more.
Known for its huge volcanoes, Bali has so much to give with many volcanoes still active, but let's not forget the stunning jungles and rainforests. From the wildlife to the rainforests to the sunsets, Bali has it all.
Visit magical temples on the Kintamani tour or view the active volcano as it stands proud against the blue skies.
Watch the locals perform their traditional dances and take in the local art followed by lunch. The Besakih Temple which is the largest and most holy can be seen along with many other temples. Spiritual, holy and mesmerising, Bali really does tick every box.
We have a tour to cover everything that Bali has to offer. Dolphins, Temples, rainforests and volcanoes. It is easy to see why people fall in love with Bali.
Our tour guide is a local, knowledgeable individual who knows all that there is to know about Bali and its most best-loved secrets.
A full Bali day tour is the best way to see the real Bali, so why not let us be a part of your experience?
Whether it's a unique tour of Bali's most hidden treasures or an airport transfer, you can rely on us to take you wherever you want to go