Taxi services to Nusa Dua
Are you heading to Bali and staying in the wonderful location of Nusa Dua? Our taxi service will help you to travel in comfort and style. Leave your long flight behind and let us take you to your accommodation.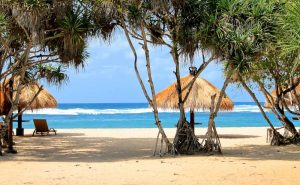 Our taxi service offers complete satisfaction as we are prompt and reliable. We make travelling to your destination as easy and as comfortable as possible. Our range of vehicles will guarantee that we have something for those travelling alone or in a group. You'll find our driver is courteous, friendly and professional, and he will ensure that you arrive on time.
We aim to take away the stresses of getting to your destination. We try to help you feel relaxed so you can begin thinking about your holiday and what it has in store. Leave the queues behind, forget public transport and leave it all to us. No hassle, no stress – just an efficient service that you can enjoy. Allow us to get your holiday off to the best start possible.
No stress, no worry – just first class travel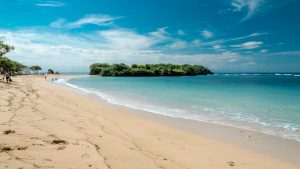 We promise that we can meet all of your needs. When you book a taxi with us it is your taxi which means you do not have to share it with others. Our driver will offer you a first class service with a smile. Let him handle your luggage – ask him for advice on where you plan to visit. We are more than just a taxi service.
Reliability is important to our customers and it is important to us, so you can be sure that we will be there for you. We track your flight so everything is on time, our service never stops because we work twenty-four hours a day, seven days a week.
Following your trip of a lifetime, allow us to take you back to the airport. Once again, we will pick you up at a time that suits and our driver will handle everything. All you need to do is think about the films you will watch on your flight home.
Book our taxi service to Nusa Dua now – don't delay your dream trip any longer!
Whether it's a unique tour of Bali's most hidden treasures or an airport transfer, you can rely on us to take you wherever you want to go